FEATURES
The Twin Pulleys' seesaw motion minimizes slippage!
If one side jumps for any reason, the other side comes down in a seesaw motion to hold the wire.
Simple, one-step method of operation.
Easy maintenance through efficient parts replacement.
Compact design.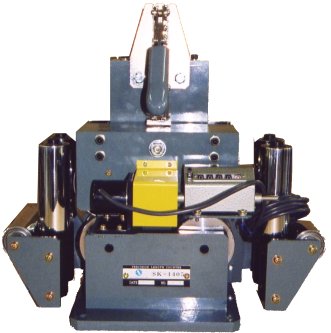 SPECIFICATIONS
wire/cable diameter range : 3mm - 30mm(0.118-1.181 in.)
line speed: 500m(app.1640 ft.)/min.


sky@skykogyo.com
(C) Copyrihgt 1996 Sky Kogyo Co.,Ltd. All Right Reserved